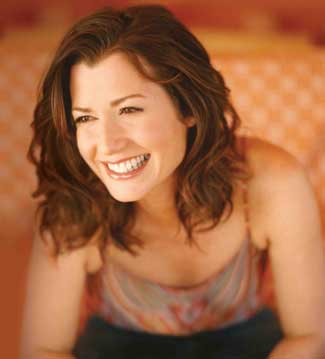 Back in the old days of Contemporary Christian Music Amy Grant was the big star. She had CCM's first million seller with
Age to Age
, she was the first to "cross over" to the mainstream with
unguarded
, and she made what many consider the best album of the genre with
Lead Me On
. As one who followed her career from the early days (I saw her first tour with a band) I enjoyed her music as she changed from someone who sang primarily to tracks produced for her when she wasn't there to a serious artist who took control of her albums.
Frankly, I don't listen to a whole lot of Amy Grant any more (except at Christmas) and some of her albums sound quite dated. But I have fond memories of almost all of them. So when she produced
this podast
to celebrate the re-release of her catalog I subscribed to get it. And I'm really glad I did. This podcast is wonderful. Each segment (so far there are five) is a 20 minute talk about her albums, the writing and creating. it focuses on the music and not on People magazine type stuff. It's great. If you listened to Amy's music in the past subscribe to this *free* podcast. By the way, her recent live album,
Time Again
, is also a nice retrospective of her career done with a great band and updated sound.