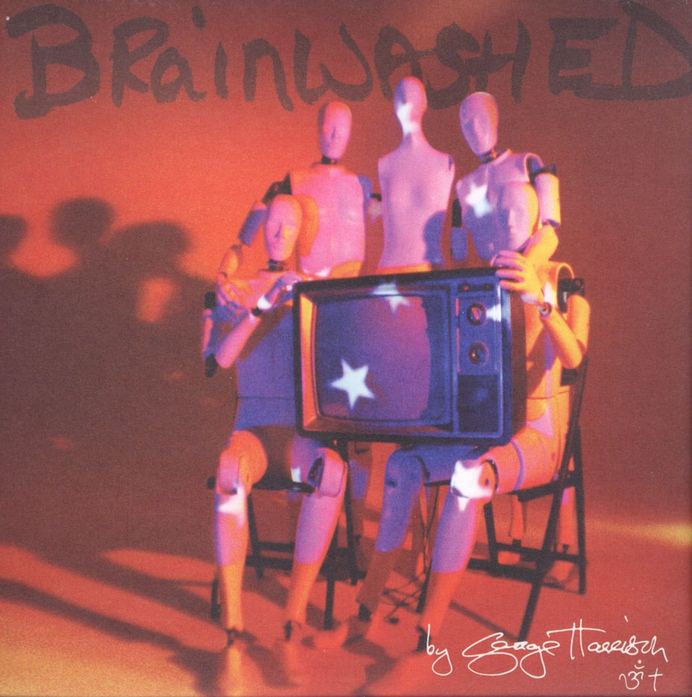 In
this post
about the excellent biography of the Bealtes by Bob Spitz, I wrote
I did notice two errors, both involving George Harrison: he mentions "Everybody's Tryin' to Be My Baby" as a song Harrison wrote (he only sang it, I believe it is a Carl Perkins song) and said that George embraced traditional Christianity at a point late in his life which, I think, is just plain wrong. It's my understanding that George remained a Hindu. I'd love for someone to give me confirmation one way or the other regarding this.
Now today, looking at a recent post in an email list that I used to be part of I saw this in a posting:
But I was chatting with a guy I know who is a professional musician
and who did some consulting for Beatlemania. He told me about a book
by Bob Spitz (The Beatles: The Biography) which makes that point on
p. 567:

"Later in life he would become vegetarian, consult an astrologer,
and devote himself to Transcendental Meditation before embracing
traditional Christianity."

When my friend contacted Bob Spitz about his source for that fact,
the reply included the following excerpt:

"As for the source of George's return to traditional Christianity,
the source was the man himself, conveyed to me some months before he
died. Because of agreements with the Harrison estate, I was unable
to list him as a source." [note - this is slightly edited from the longer post which you can find here.]

So, it appears that I may have been wrong about that. But how do we explain, some of the lyrics on George's last album,
Brainwashed
? One way is to recognize that George wrote these songs over a period of about ten years and that they may not all reflect his thinking at the end of his life. Plus, I'm willing to bet that IF (still a big if in my book) George did indeed convert to Christianity that it was more of a "hey this sort of makes sense to me" kind of conversion rather than a "throw everything else I ever did or thought overboard" kind of conversion. I'll leave it to the reader to decide if that still "counts." Actually, I'll leave it to God - he's better at that anyway.
I'm also, frankly, a little skeptical that the source is George but he "couldn't t list him as a source ." Why can he tell this now? On the other hand, I've been in correspondence with another Beatles book author who was able to tell me some things that did not get in the book (which I'm not telling) so it could be true that Spitz knows things that he was unable to write but yet is willing to tell people personally. So, the jury is out but Spitz got so much right in his book that I'm leaning toward admitting that he was right about this too.
But I'm still convinced that Carl Perkins wrote "Everybody's Tryin'..."